Sprint Electric - DC Drives
Sprint Electric DC Controllers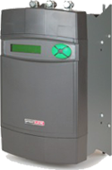 Transdrive has an extensive range of DC motor control products, we will help you find an answer to your industrial automation questions. Increase productivity with our range of DC Controllers, and provide you with solutions to the most demanding motor control applications, save energy and reduce your down time.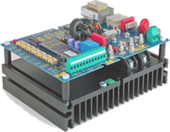 You can save cabinet space in new control systems, or easily upgrade an existing DC Motor application. Compact design comes as standard.
Please browse our extensive range of DC Drives then "Click" to buy on our TransdriveOnline shop or give our Sales Team a call on +44 (0)161 628 8497 for any technical advice or query you may have.